[*] Name: Debby Leigh Allen
[*] Age/Birthday: 15 // November 4, 1989
[*] Location: Milford, CT

[*] Favorite music style/why: Rock and metal because it gets me so hyped and puts me in the greatest mood no matter whats going
on. Anything with a singer and a screamer im up for listening to.
[*] Favorite male singer/why: Davey Havok [ AFI lead singer] when he had short hair b/c he is beautiful like his voice. <3
[*] Favorite female singer/why: Brittney Spears because i think she is so glamourous and she can do amazing things with her voice.
[*] Least favorite male singer/why: Ryan Cabrerra, he is cute and all, but his music is so ... calm/boring.
[*] Least favorite female singer/why: Jessica Simpson, she jerks her voice too much and i really dont like the way that she sounds on
her christmas CD.
[*] Favorite group/why: Killswitch Engage because they always have good music and the instrumentals are amazing! so is the new
singer.
[*] Least favorite group/why: Coheed and Cambria, i used to like them but they got so over played and annoying that i cant stand
listening to them anymore.
[*] Favorite song(recent)/why: "Drop it like its hot" it has such a cool tune, it that it makes me want to go out and do something fun.
[*] Least favorite song(recent/why: "1.2. Step" by Ciara, her Goodies song was awesome but this new one that she came out with just
says the same thing over and over. i like the beat and the tune of the song for about 10 seconds.
[*] Favorite song(of all time)/why: KSE " roses of sharyn", it reminds me of my boyfriend and the whole 2 years that hes been saying
i love you to me. and b/c we kissed to all of thier CD's for 4 hours straight! <3
[*] Least favorite song(of all time/why: Aaron Carter " i want candy" - does he really have to tell the world that? lol. i found it annoying
[*] Favorite album(recent)/why: Static Lullaby " and dont forget to breath" because ALL the songs are good and it is one hell of a
find to find a good cd that you dont have t skip around just to listen to a good tune. just let it play<3
[*] Least favorite album(recent)/why: Jessica Simpson's christmas album because it toatally ruined the opinion of her voice that i had.
with this album it seems like she doesnt know how to use her voice. it jerks alot.
[*] Favorite album(of all time)/why: Brand New "deja entendu" i love the sound of the music by this band and the singer has a
beautiful voice.
[*] Least favorite album(of all time)/why: B*Witched, the first and second album! they were irish girls that were tring to be pop!
[*] Give us a brief description of your style: i love track jackets and pants from American Eagle. i love different shoes that are cool
and no one has and diamonds, especially when the diamonds are colored to match my
outfit. i am very color cordinated & i love bows,lace and ribbions. i& i like shirts that
hang off my shoulders.
[*] Who are you: i am a young, determinded, day dreaming, girl who loves beauty and i cant wait for the day i get my car so i can roll
around town with the windows down blasting the latest hits at full blast.
[*] Why should we let you in: my life is beauty and music. i go to Platt Tech High School to become a hair dresser and i CANNOT
go more then 7 hours with out music.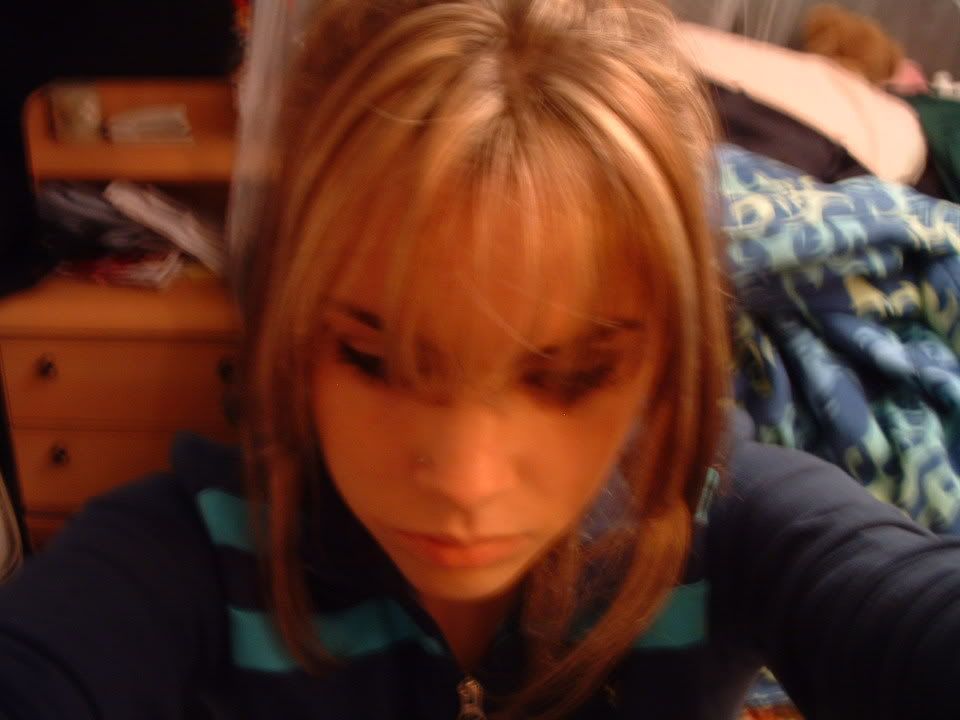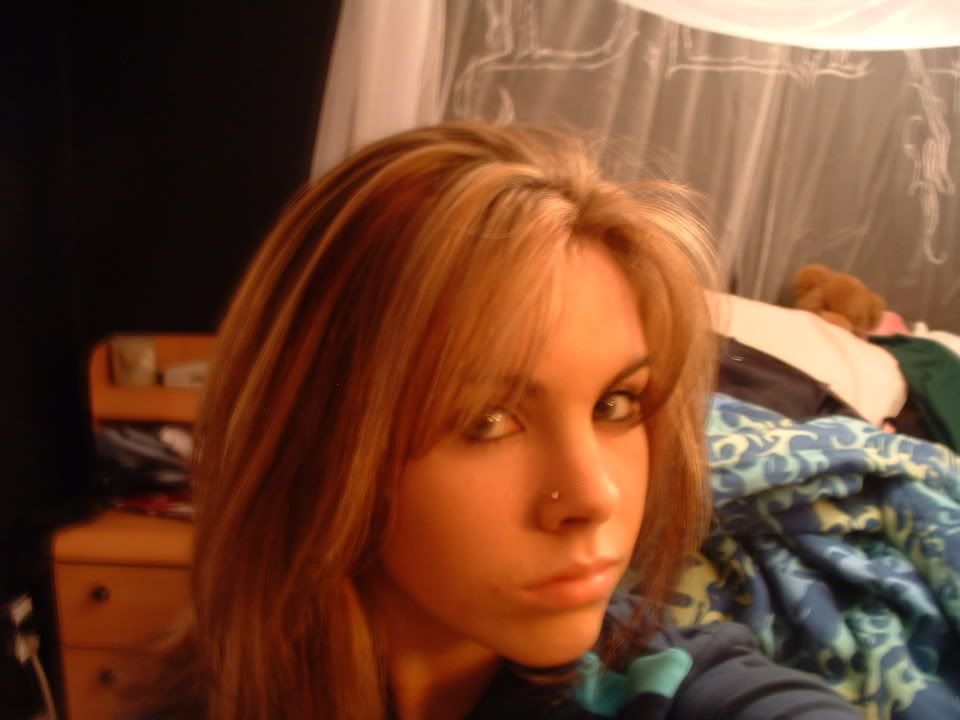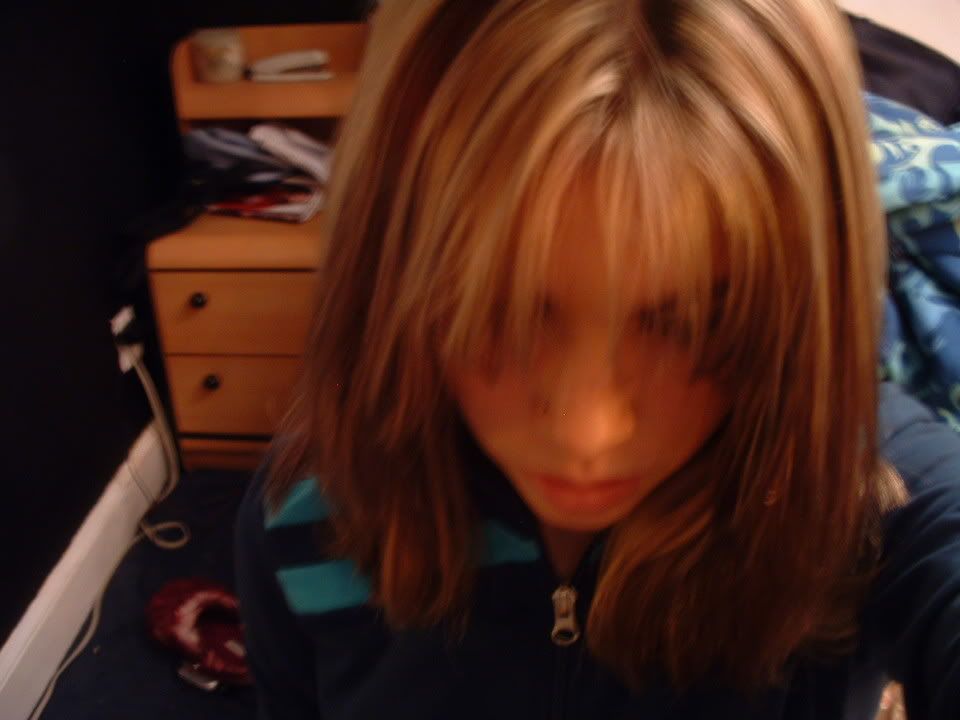 thank you and goodnight <3